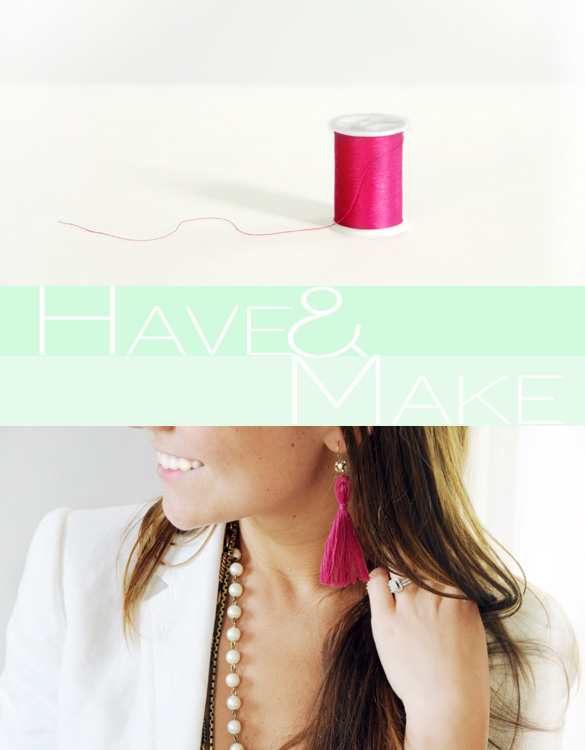 Hello! It's Erin from House of Earnest. I am so happy that Victoria has asked me to fill in while she living it up glamorously in the French Riviera sun!
Usually I stick to the home sector, but DIY is alive in so many different ways, I wanted to share one of my most popular columns with you today – with a fashionable twist.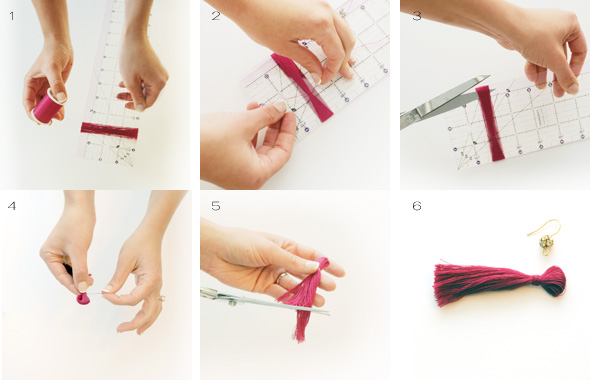 If you have a spool of thread sitting around, consider making some super stylish tassel earrings. All you'll need is some thread, a needle, and a pair of earring hooks (I took mine from an outdated pair). String a needle with about 18 inches of thread before starting. Wrap the thread around any regularly shaped object, like a wide ruler or a plastic bottle would also work. Wrap the thread around until its about half of your desired thickess (1). Take your pre-strung needle and tightly wrap and knot one area of the thread this will be your gathered point in the finished tassel too (2). Then, cut the thread a little less than half of the way away from the knot (3). Fold the bundle in half and use your remaining needle thread to wrap the entire bunch, then knot (4). Cut any uneven or excess thread (5). Attach your tassle to the earring hook or your choice!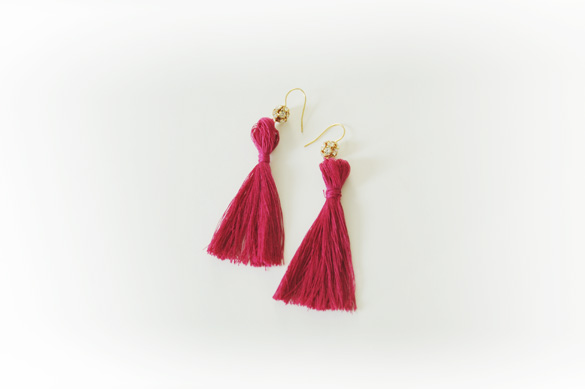 Now you won't have to buy a pair, and you'll be able to use that leftover thread from that button you sewed two years ago.
I'm so glad I was able to share this little DIY with you today! Thank you so much to Victoria for having me!
About the column: Erin's blog offers so many amazing DIY projects that are totally doable for a newb like me. I promise you will read about her projects and be like "Honestly, WHERE does she come up with these things?"  She's so creative it kind of blows my mind!